Allergens are highlighted by the numbers in parentheses and can be compared at the bottom of the menu
– assortment of seafood* Euro 12,00 (2-4-15) 
– assortment cold meats Euro 7,00
– fritters with chives Euro 3,00 (1-5-6)
– fried chips made with chickpea flour Euro 4,00 (5-6)
– fritters with chives and fried chips Euro 5,00 (1-5-6)
(made from chickpea flour)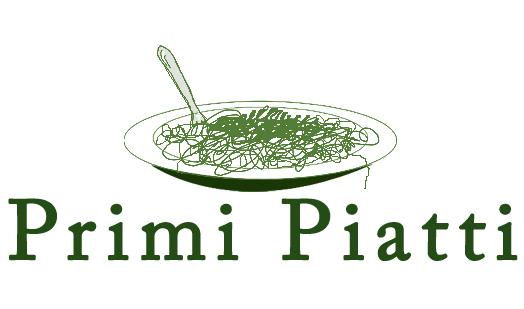 – meat filled ravioli pasta with a meat sauce Euro 9,00 (1-3-7-8)
– pansoti ( herb filled pasta) with a walnut sauce Euro 9,00 (1-3-7-8)
– trofiette pasta with a basil pesto sauce Euro 9,00 (1-7-8-9)
– battolli pasta with pesto or walnut sauce Euro 9,00 (1-3-7-8-9)
– gnocchi (pasta made from gnocchi al pesto o al sugo potato) with pesto or meat sauce Euro 9,00 (1-3-7-8-9)
– taglierini pasta with mushrooms sauce Euro 9,00 (1-3-10)
– minestrone (Genoese vegetable soup) Euro 8,00 (1-3-7-8-9)
– fish filled ravioli pasta with a seafood sauce Euro 16,00 (1-2-3-4-15)
– taglierini pasta with fish sauce Euro 14,00 (1-2-3-4-15)
– taglierini pasta with clam sauce Euro 14,00 (1-2-3-4-15)
– bread, cover charge Euro 2 ,00 – on the terrace Euro 3,00 (1-2-3)
*raw fish treated following the European Union rule of hygiene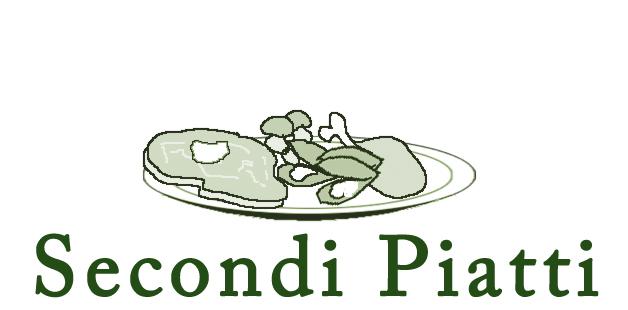 – grilled fish* Euro 20,00 (2-4)
– assorted fried fish* Euro 15,00 (1-2-3-4-5-6)
– fried calamari* Euro 13,00 (1-4-5-6)
– fried calamari and shrimps * Euro 15,00 (1-2-4-5-6)
– fried shrimps * Euro 15,00 (1-2-5-6)
– cuttlefish in zimino way* Euro 12,00 (4-10)
– mussels in marinara sauce Euro 8,00 (15)
– fried anchovies Euro 9,00 (1-3-4-5-6)
– season fish grilled Euro 14,00 (4)
– oven baked season fish Euro 18,00 (4)
– roast veal Euro 7,00 (1)
– Genoese cima (boiled veal meat stuffed with mince meat, vegetables and eggs) Euro 9,00 (3)
– chicken, oven baked or with a lemon sauce Euro 5,00 (x)
– veal cutlet Euro 7,00 (1-3-5-6)
– cut  fillet of beef with rocket Euro 15,00
– grilled sirloin  Euro 15,00
– mixed seasonal salad Euro 4,00
– oven baked mixed vegetables Euro 4,00
– fried chips Euro 3,00
– oven baked potatoes Euro 3,00
*frozen calamari, shrimps, scampi, moscardini (small octopus)
– riviera Euro 8,00 (lettuce, tomatoes, carrots, anchovies, mozzarella) (4-7)
– portofino Euro 8,00 (lettuce, tomatoes, carrots, tuna, parmesan shavings) (4-7)
– popeye Euro 8,00 (lettuce, tomatoes, potatoes, green beans, tuna, anchovies) (4)
– morgana Euro 8,00 (lettuce, corn, carrots, mozzarella, spring onions) (7)
– boscaiola Euro 8,00 (rocket, cherry tomatoes, fresh mushrooms, parmesan shavings (7)
– contadina Euro 8,00 (potatoes, green beans, cherry tomatoes, red chicory)
– tramontana Euro 8,00 (rocket, cherry tomatoes, tuna, red onions, olives) (4)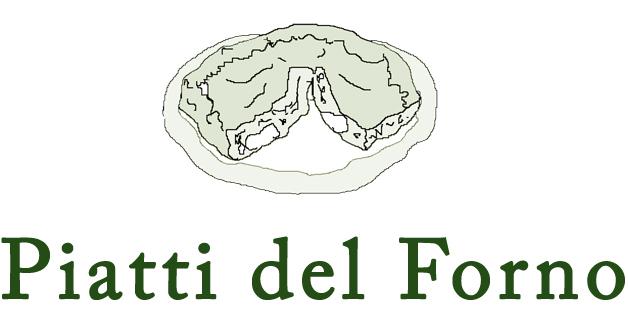 – farinata ( pancake-like made with chickpea flour) Euro 8,00
– farinata with spring onion (minimum two people) Euro 9,00
– farinata with rosemary (minimum two people) Euro 9,00
– farinata with artichoke** (minimum two people) Euro 9,00
– farinata with sausage (minimun two people) Euro 9,00
– focaccia with cheese Euro 8,00 (1-7)
– focaccia with cheese and tomato, ham, olive topping Euro 9,00 (1-7)
– focaccia with cheese and farinata Euro 9,00 (1-7)
– chard quiche Euro 7,00 (1-3-7)
– onion quiche Euro 7,00 (1-3-7)
– easter quiche (with artichoke or chard) Euro 7,00 (1-3-7)
– Rice quiche Euro 7,00 (1-3-7)
– pumpkin quiche Euro 7,00 (1-3-7)
– mixed vegetable quiche Euro 7,00 (1-3-7)
– leek and courgette quiche Euro 7,00 (1-3-7)
– stuffed vegetables and anchovies Euro 7,00 (1-3-7)
– green beans, courgettes and potatoes quiche Euro 7,00 (1-3-7)
– fried codfish Euro 7,00 (1-4-5-6)
– quiche and stuffed vegetable assortment Euro 9,00 (1-3-7)
**seasonal dish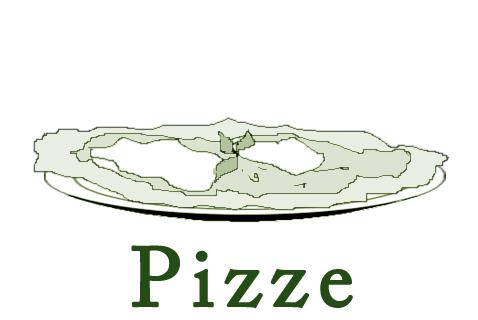 – margherita Euro 7,00 (tomato, mozzarella cheese, oregano) (1-7)
– marinara Euro 6,00 (tomato, garlic, oregano) (1)
– all' Andrea Euro 8,00 (tomato, red onion, garlic, anchovies, olives, oregano) (1-4)
– alice Euro 8,00 (tomato, garlic, fresh anchovies, oregano) (1-4)
– quattro formaggi Euro 8,00 (tomato, mozzarella, stracchino, gorgonzola and ricotta cheeses, oregano) (1-7)
– gorgonzola Euro 8,00 (tomato, gorgonzola and stracchino cheese, oregano) (1-7)
– pugliese Euro 8,00 (tomato, mozzarella cheese, red onion, oregano) (1-7)
– napoletana Euro 8,00 (tomato, mozzarella cheese, anchovies, oregano) (1-4-7)
– siciliana Euro 8,00 (tomato, mozzarella cheese, anchovy, olives, capers, oregano) (1-4-7)
– mediterranea Euro 8,00 (tomato, stracchino cheese, garlic, olives, hot pepper, oregano) (1-7)
– prosciutto Euro 8,00 (tomato, mozzarella cheese, cooked ham, oregano) (1-7)
– funghi Euro 8,00 (tomato, mozzarella cheese, fresh prataioli mushrooms, oregano) (1-7)
– wurstel Euro 8,00 (tomato, mozzarella cheese, Vienna sausage, oregano) (1-7)
– speck Euro 8,00 (tomato, mozzarella cheese, bacon, oregano) (1-7)
– salame Euro 8,00 (tomato, mozzarella cheese, salami, oregano) (1-7)
– salame piccante Euro 8,00 (tomato, mozzarella cheese, spicy salami, chilli, oregano) (1-7)
– genovese Euro 8,00 (stracchino cheese, basil pesto) (1-7-8)
– tricolore Euro 8,00 (tomato, stracchino cheese, basil pesto) (1-7-8)
– carciofi Euro 8,00 (tomato, mozzarella cheese, artichoke, oregano) (1-7)
– melanzane Euro 8,00 (tomato, mozzarella cheese, aubergine, oregano) (1-7)
– peperoni Euro 8,00 (tomato, mozzarella cheese, peppers, oregano) (1-7)
– rucola Euro 8,00 (tomato, mozzarella cheese, rocket, oregano) (1-7)
– ortolana Euro 8,00 (tomato, mozzarella, baked mix vegetables, oregano) (1-7)
– verdure grigliate Euro 8,00 (tomato,mozzarella,aubergine,courgette, peppers, oregano) (1-7)
– panna e speck Euro 8,00 (tomato, cream, bacon, oregano) (1-7)
– ciliegiola Euro 8,00 (tomato, mozzarella cheese, cherry tomatoes, rocket, oregano) (1-7)
– four seasons Euro 9,00 (tom., mozz., ham, artichoke, aubergine, mushr., olives, oregano) (1-7)
– capricciosa Euro 9,00 (tom., mozz., ham, anchovies, artichoke, auberg, mushrooms, olives, oregano) (1-7)
– vegetariana Euro 9,00 (tom., mozz., artichoke, auberg, peppers, onion, mushr., olive, rocket, courg) (1-7)
– prosciutto e funghi Euro 9,00 (tomato, mozzarella cheese, ham, fresh prataioli mushroom, oregano) (1-7)
– prosciutto crudo Euro 9,00 (tomato, mozzarella cheese, Parma ham, oregano) (1-7)
– crudo e rucola Euro 9,00 (tomato, mozzarella cheese, Parma ham, rocket, oregano) (1-7)
– speck e rucola Euro 9,00 (tomato, mozzarella cheese, bacon, rocket, oregano) (1-7)
– speck e brie Euro 9,00 (tomato, brie, mozzarella, speck) (1-7)
– bresaola Euro 9,00 (tomato, mozzarella cheese, dried beef, rocket,lemon, oregano) (1-7)
– indiavolata Euro 9,00 (tomato, mozzarella, spicy salami, chilly under oil, oregano) (1-7)
– salsiccia Euro 9,00 (tomato, mozzarella cheese, sausage, oregano) (1-7)
– bismarck Euro 9,00 (tomato, mozzarella cheese, ham, egg, oregano) (1-3-7)
– valdostana Euro 9,00 (tomato, fontina cheese, mozzarella cheese, ham, oregano) (1-7)
– saporita Euro 9,00 (tomato, bacon, fresh sardinian cheese, oregano) (1-7)
– parmigiana Euro 9,00 (tomato, mozzarella cheese, grilled aubergine, parmesan, oregano) (1-7)
– tonno Euro 9,00 (tomato, mozzarella cheese, tuna, oregano) (1-4-7)
– tabarchina Euro 9,00 (tomato, mozzarella cheese, tuna, onion, chilli, oregano) (1-4-7)
– gustosa Euro 9,00 (tomato,gorgonzola cheese,stracchino cheese, walnuts, oregano) (1-7-8)
– del patacca Euro 10,00 (tomato, stracchino cheese, mix vegetables, parmesan ham, oregano) (1-7)
– golosa Euro 10,00 (tomato, gorgonzola, stracchino, mushrooms, speck, oregano) (1-7)
– sfiziosa Euro 10,00 (tomato,gorgonzola cheese, stracchino cheese, pineapple) (1-7)
– pere e gorgonzola Euro 10,00 (gorgonzola, stracchino, pears) (1-7)
– sapori di terra e di mare Euro 10,00 (tom., mozzarella cheese, cherry tom.,aubergine, mussels, parsley) (1-7-15)
– leggera Euro 10,00 (tomato, gorgonzola, stracchino, sausage, red onion, oregano) (1-7)
– leggerina Euro 10,00 (gorgonzola cheese, stracchino cheese, red onions, walnuts) (1-7-8)
– andres Euro 10,00 (tomato, mozzarella, ham, Vienna sausage, salami, Parma ham, oregano) (1-7)
– bassanina Euro 10,00 (tomato, gorgonzola cheese,stracchino,red salad, sausage, oregano) (1-7)
– trentina Euro 10,00 (tomato, mozzarella cheese, sausage, oil mushroom, oregano) (1-7)
– americana Euro 10,00 (tomato, mozzarella, Vienna sausage, chips, oregano) (1-5-6-7)
– frutti di mare Euro 11,00 (tomato, mozzarella, squid, shellfish, octopus, mussels, parsley) (1-4-7-15)
– porcini Euro 11,00 (tomato, mozzarella cheese, porcini mushrooms, parsley) (1-7)
ON REQUEST ALL THE PIZZA CAN BE DONE WITH WHOLEMEAL FLOUR
– cipollina Euro 6,00 (herbs chives) (1)
– pesto Euro 7,00 (genoese basil sauce) (1-7-8)
– rosetta Euro 8,00 (cherry tomatoes, spring onion, anchovy, olives, oregano) (1-4)
– dietetica Euro 8,00 (cherry tomatoes, rocket, parma ham) (1)
– san ste' Euro 8,00 (cherry tomatoes, herbs chives, S. Stefano d'Aveto lard) (1)
– caprese Euro 9,00 (buffalo mozzarella, cherry tomatoes, basil) (1-7)
– bufalina Euro 9,00 (cherry tomatoes, buffalo mozzarella cheese, rocket, parma ham) (1-7)
– Nutella Euro 8,00 (1-7-8)
– Apples and Grand Marnier Euro 9,00 (1)
– Pears and chocolate Euro 9,00 (1-7-8)
– Pineapples and Cointreau Euro 9,00 (1)
– assortiment of cheese Euro 8.00 (7)
– Tiramisu of your choice Euro 5.00 (1-3-7-8)
– crème caramel Euro 5.00 (3-7)
– baked pudding made with cream Euro 5.00 (1.3.7)
– fresh fruit tart Euro 5.00 (1-3-7)
– apricot tart Euro 5.00 (1-3-7)
– 3 jam tart Euro 5,00 (1-3-7)
– apple and cinnamon tart Euro 5,00 (1-3-7)
– pears and chocolate cake Euro 5,00 (1-3-7)
– chocolate tart Euro 5,00 (3-7)
– small fruit cakes Euro 5.00 (1-3-7-8)
– a chestnut dessert Euro 5.00 (7-8)
– cake of the day Euro 5.00
– canestrelli biscuits with raisin wine Euro 6.00 (1-3-7)
– fresh fruit in season Euro 4.00
– natural pineapple Euro 5.00<0}
– fruit salad with lemon Euro 4.00
– fruit salad and ice cream Euro 6,00 (1-7)
Allergens - Consumer information
In accordance with EC Reg. 1169/2011, customers subject to food allergies are informed that in this exercise foods are sold that may contain ingredients classified as "allergens" (indicated below) or which may in any case contain traces of them.
The interested customer is kindly asked to ask the staff for information, who will provide exhaustive information about the ingredients of each single preparation served.
Corresponding index of allergenic ingredients
1 – Cereals containing gluten (wheat, barley, rye, oats, spelled, kamut or their hybridized strains) and hybridized products
2 – Crustaceans and derived products
3 – Eggs and derived products
4 – Fish and derived products
5 – Peanuts and derived products
6 – Soy and derived products
7 – Milk and derived products (including lactose)
8 – Nuts i.e. almonds (amigdalus communis), hazelnuts corylus avellana), common walnuts (junglans regia), walnuts
9 – Acaglù nuts (anacardium storico), pecans (carya illinoiensis), Brazil nuts (bertholletia excelsa), pistachios (pistacia vera), Quennsland nuts (macadamia ternifolla) and derived products.
10 – Celery and derived products
11 – Mustard and derived products
12 – Sesame seeds and derived products
13 – Sulfur dioxide and sulphites in concentrations higher than 10 mg / kg or mg / l expressed as SO2
14 – Lupine and lupine-based products *
15 – Molluscs and mollusc-based products *